(BPT) - As new graduates head off for their first year at college, their excitement and anticipation about having new experiences can be amazing. But along with that comes the reality that all these experiences will require serious cash — to help cover the cost of textbooks, meals, transportation and other expenses — making it difficult for young adults to budget their money, much less save anything for future goals.
The good news is that new digital tools are available to help college students manage their money smartly while juggling their class schedules and learning their way around campus.
Here are a few tips and tools to help new college students start their year with good financial habits.
Keep Track Of Spending
In order to create a budget, students need to know where their money goes. Fortunately, there are several digital tools and apps available to help track their spending, like Chase's budget worksheet. Your college-bound child can get started on the path to financial independence with Chase College CheckingSM — designed to help students (ages 17-24) take control of spending. There's no minimum deposit to open the account and no monthly service fee for up to five years while in college. They can do everything from setting up account alerts and automatic savings to depositing checks easily with the Chase Mobile® app.
Use Credit Wisely — And Sparingly
Advise the young adults in your family to primarily use credit cards for emergencies only, especially if they do not have enough cash to pay the card off in full at the end of the month. Make sure they understand what constitutes a real emergency and what doesn't and know the hazards of overusing credit. Free for everyone, Chase offers Credit Journey, making it simple to keep track of your credit score with weekly updates. Plus, it provides educational features that show how certain financial decisions could affect your score. By using Credit Journey, you can reinforce the importance of tracking credit card usage with your student from the beginning, reiterating the importance of mindful spending.
How To Save? Set It And Forget It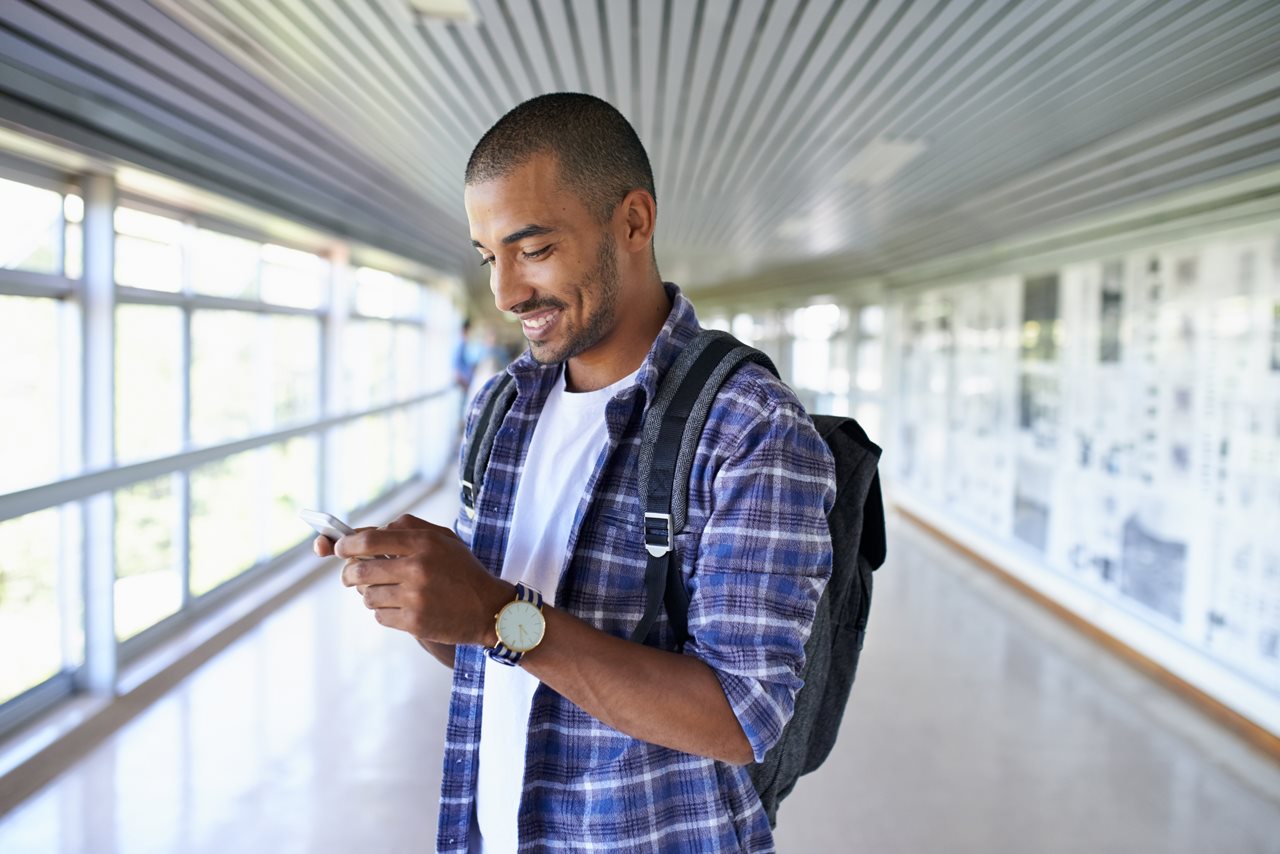 The best way to save money toward a future goal (like a spring break trip or upgrading their laptop) is to make savings automatic. Chase offers Autosave, which can help students reach their goals faster by automating their transfers from their Chase checking to their Chase savings account. By setting aside a small amount each month, it becomes a habit and can add up to substantial savings for the future!
Learn Money-Saving Tips And Tricks
Whether you're working to help your student build better money habits or looking for the best budgeting practices, Chase's Student Resource Center is filled with helpful information and is a great starting point for important conversations about finances. Young adults can also learn how to avoid spending temptations, plus ways to recognize hidden budget-busters like unwanted or unused subscriptions and more. Setting good financial habits now can help them be even more responsible in the years to come.
To learn more about how to financially prepare your student for college, visit chase.com/studentbanking.
JPMorgan Chase Bank, N.A. Member FDIC.